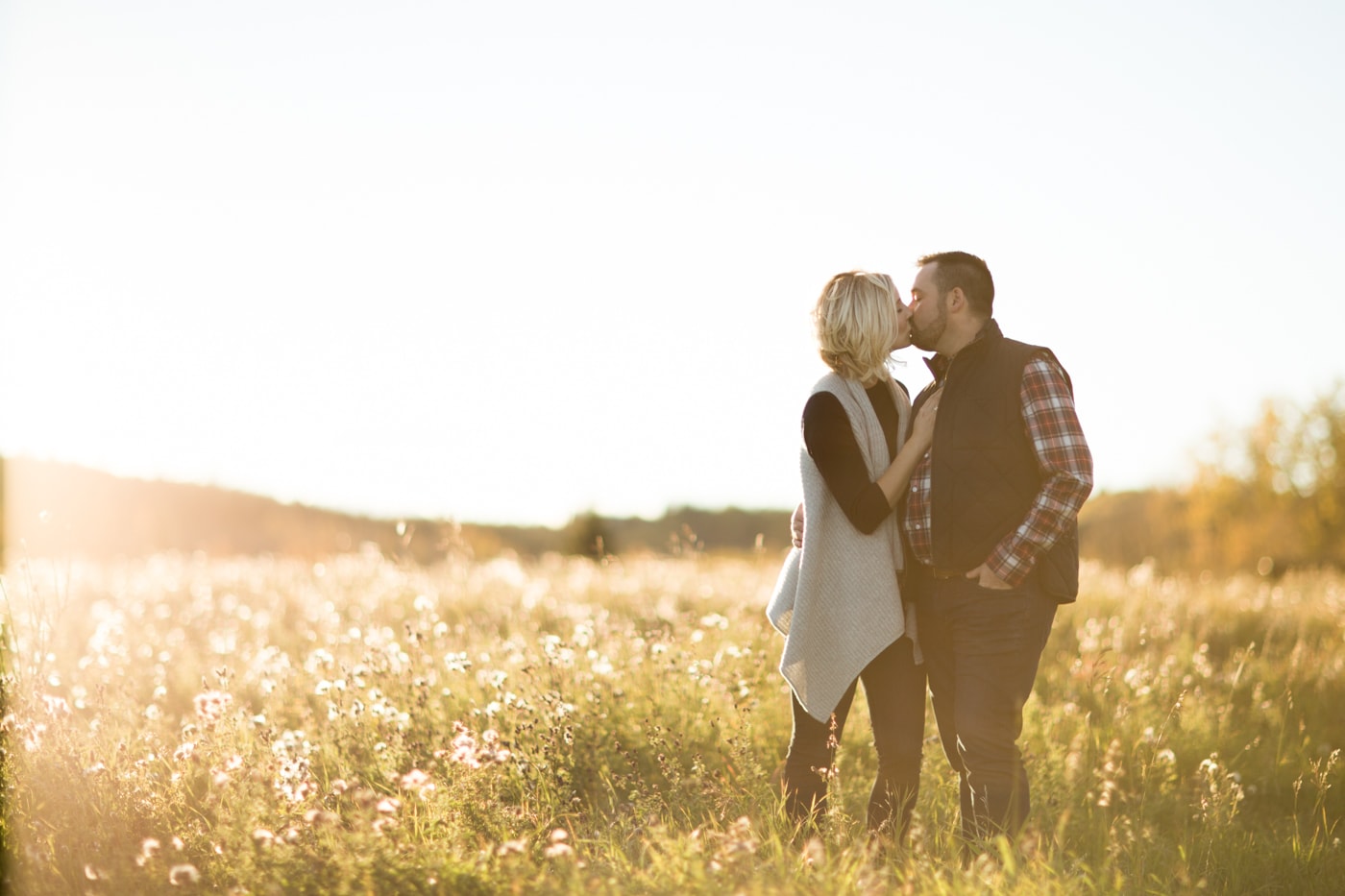 I've said this so many times, but Calgary fall engagement sessions are so amazing! The colours and the light are stunning, and I just can't get enough. Fish Creek Park is a perfect spot for photos, and I was so glad Kristi introduced me to this new entrance. I can't believe there was a section of the park that I had never been to.

Whenever I ask couples how long they've been together, and their answer is high school, it's always followed up by a big old "whaaaaat?! high school?!" High school sweethearts that are still together is incredibly rare to see these days. So when Kristi and Bryce messaged me about their engagement, I was excited on a whole other level. They've been together for a long time, and you can tell. They are so comfortable around each other, and just chatted non stop while I wandered around doing my thing. Couples that are comfortable and keep each other laughing are so easy to work with!

They are having a backyard wedding, and those have a special place in my heart because that's where my husband and I chose to have our wedding! A backyard wedding is so intimate and the best part is you don't have to switch venues!
Kristi + Bryce will be saying "I do" in August and I'll be there to capture it all. I'm so happy for them! Enjoy a few photos from their Calgary fall engagement session from Fish Creek Park. The sun was just setting and the light was just perfect. We had fun wandering down to the river, and then hiked up a hill a bit to stand in a field of beautiful long grass just as the sun started to set. Sayge was included for a few shot, which I loved as well. What a cutie!

Congrats you two! Can't wait for August!